Florida Title & Trust LLC is a full service title and real estate settlement provider that operates in the state of Florida. At Florida Title & Trust LLC, the client is always our first priority. Our goal is to make the closing process a smooth one and as easy as possible for all parties involved. Our experienced staff has handled thousands of closings throughout the state of Florida. If you are buying, selling or refinancing a residential home, investment property, commercial building or vacant land our staff will ensure the closing process is handled properly and in a professional manner.
At Florida Title & Trust LLC we pride ourselves in staying at the forefront of the title insurance industry. We protect property rights. We take that task very seriously, but do not take ourselves that seriously. We have saved many clients thousands of dollars in various ways: grants, rebates, lien mediation, and by identifying and stopping fraud in real estate transactions. We treat every customer as if they were family. We look forward to assisting you in your real estate transaction.
Closings can be stressful, but at Florida Title & Trust we always have a happy ending.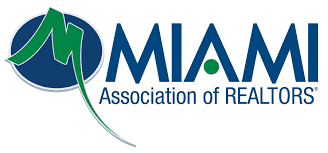 Florida Title & Trust LLC
2665 S Bayshore Dr STE 410,
Miami, FL 33133, USA
Florida Title & Trust LLC
333 NE 24th St #309,
Miami, FL 33137, USA
Florida Title & Trust LLC
1615 S Congress Ave, Suite 103,
Delray Beach, FL 33445, USA
Florida Title & Trust LLC
1101 Miranda Lane #113,
Kissimmee, FL 34741, USA
OFFICE LOCATIONS
Headquarters:
2665 S Bayshore Dr, Ste 410
Miami, FL 33133, USA
Closing Locations:
333 NE 24th St #309
Miami, FL 33137
1615 S Congress Ave, Ste 103
Delray Beach, FL 33445
1101 Miranda Lane #113
Kissimmee, FL 34741

Phone:(305) 615-2768
Fax: (305) 615-2769
OPEN HOURS
Mon-Fri: 8:30 AM - 5:00 PM
Weekends: By Appointment