We understand and value the importance of every new, renewed or referred customer is. That is why we  created our Pre-Closing and Post-Closing Online platforms. These platforms maintain strong relationships between your clients and yourself, by providing outstanding customer service and post-closing marketing.
Our team is committed to providing the absolute best personal service both before and after your closings. In our offices, we use a one-of-a kind technology and product designed specifically for closing attorneys/title agents, real estate agents and mortgage brokers this cutting edge system not only serves as the custodian of the final real estate documents and purchase transaction details, it takes on the role of a 24-7 virtual marketing tool that retains customers and helps land new ones.
With many years of experience in the real estate and title insurance industries, we know our clients and spend a lot of time and money trying to determine when someone is in the market to sell, buy or refinance a home with our cutting edge technology.
At closing the homeowners are provided with  automatic updating  Passport barcode at closing that will access all final real estate documents including recorded and other post-closing documents.
With many years of experience in the real estate and title insurance industries we know the time and money that is spent on missed opportunities. Part of our proven technology is designed to increase your repeat business. It does so by connecting you with your customers activity in our system. When a client access their documents, the technology automatically sends you an alert. This is a reliable indicator that your client is returning to the market.  For more Information and complete details contact us today.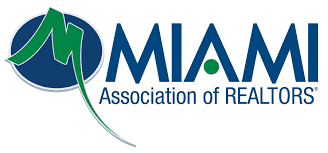 Florida Title & Trust LLC
2665 S Bayshore Dr STE 410,
Miami, FL 33133, USA
Florida Title & Trust LLC
333 NE 24th St #309,
Miami, FL 33137, USA
Florida Title & Trust LLC
1615 S Congress Ave, Suite 103,
Delray Beach, FL 33445, USA
Florida Title & Trust LLC
1101 Miranda Lane #113,
Kissimmee, FL 34741, USA
OFFICE LOCATIONS
Headquarters:
2665 S Bayshore Dr, Ste 410
Miami, FL 33133, USA
Closing Locations:
333 NE 24th St #309
Miami, FL 33137
1615 S Congress Ave, Ste 103
Delray Beach, FL 33445
1101 Miranda Lane #113
Kissimmee, FL 34741

Phone:(305) 615-2768
Fax: (305) 615-2769
OPEN HOURS
Mon-Fri: 8:30 AM - 5:00 PM
Weekends: By Appointment